Menu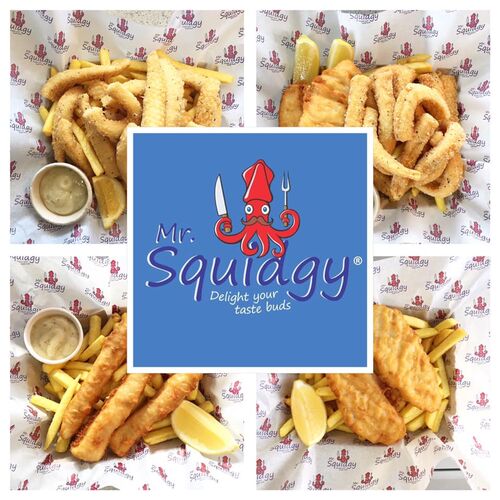 Mr Squidgy food is freshly cooked to order while you wait.
Premium Fish & Chips with a choice of Flathead, Whiting, New Zealand Cod, Flake, or Barramundi fillets.

Prawn Cutlets & Chips.

Succulent Calamari & Chips with a choice of delicious gluten free rice crumbed coatings.

Freshly cooked Hot Chips.

Chips, cheese and Gravy.

South Melbourne Dim Sims.
DRINKS (Not presently offered)
Mt Franklin Water
Coke, Fanta, Sprite, Solo
Lift, Sunkist, Pepsi Cola, Pepsi Max
Schweppes Lemonade, Lemon & Lime, Orange & Mango
Lipton Ice Tea : lemon, green tea, peach and raspberry
Spring Valley Juice (375ml) : apple &blackcurrant, apple, mango & banana and orange
EFTPOS AVAILABLE
Contact number: 0408 764 234